Rosentiques at a Glance
The House of Rosentiques is in the elite and artistic business of designing and manufacturing fine jewellery. True to the acclaimed name behind the leading brands like Amolya Diamond Jewellery and Nazaqat Jadau Jewellery, we combine international standards with Indian values in every ornament we design. Home to niche jewellery that is formed innovatively, Rosentiques glories in a creative process that is backed by the latest market research. This is why we succeed in creating revolutionary, timeless jewellery consistently.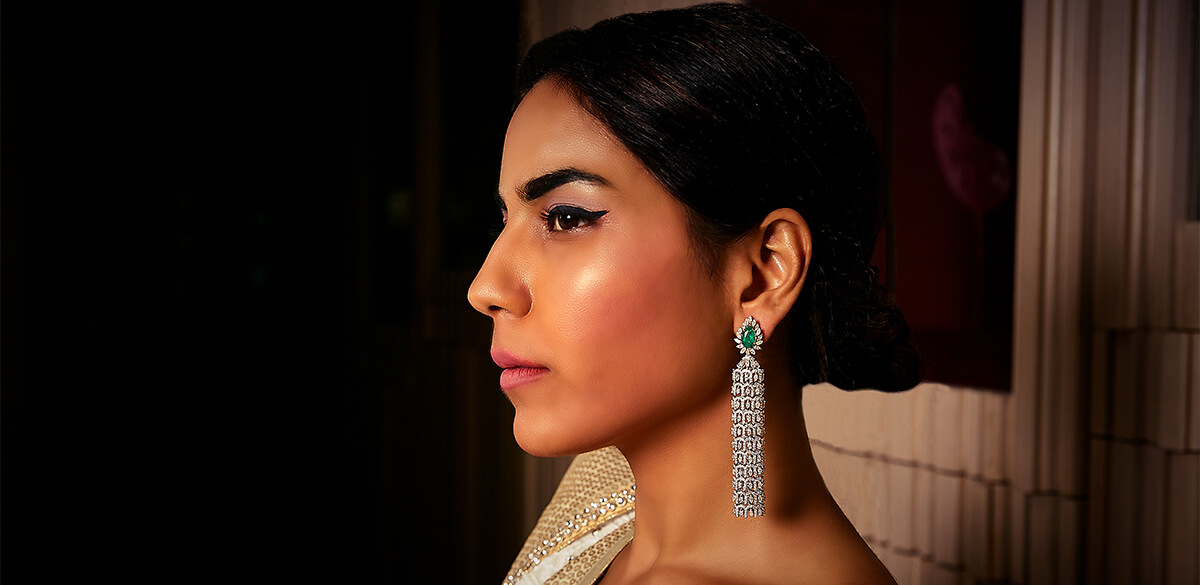 A Royal Mission, Vision, and Value System
The Rosentiques mission is simple: to delight our customers with creative products and superior services.
You are the inspiration behind our finest creations. We cherish the vision of being the trendsetters in polki and diamond-studded jewellery manufacturing, by consistently pursuing high standards while pioneering creative and innovative designs. Finally, Rosentiques stands on a firm value system that:
Includes transparency in practices and processes
A deep focus on strengthening partnerships
Embracing new opportunities
An ethical approach to business
Emphasis on creativity and innovation, and
Conflict-free sourcing that stems from our client-centric outlook
We believe strong core values create the ideal base for an even stronger business standing.
A Rich Legacy of Fine Jewellery
For decades, Rosentiques has been a jewellery house well known for its passion for innovative and exclusive designs, zest for good craftsmanship, zeal for detailing with precious gems, other fine touches and constant attention to quality. Our skill and artistry are backed by an in-depth understanding of the market and highly responsive sales and after-sales service set-ups. These features combined with a business model that places you as a customer at our centre have made us a celebrated name in the global jewellery space.